Crutons Win……. Again!
Posted on March 27, 2015 | in News | by Pamela Meadows
Crutons Win……. Again!
Our annual quiz was won yet again by the Crutons – well done to them. There were 16 number  teams taking part this year and a good time was had by all with chips at half time, as per tradition. This event raised over £200 for our chosen charity, which this year is the Bovey Youth Cafe.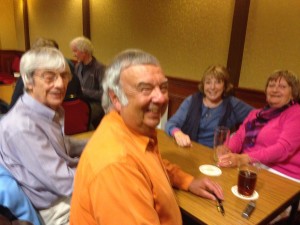 Next years quiz will be set by 'The War Babies" Alf Price's team who were chosen to set the quiz after winning the draw for this – a new way of choosing the setters as the Crutons have won the quiz SO many times! So folks, next year expect questions on country music!