Well about time too!
Posted on March 11, 2022 | in Archives | by davidcartwright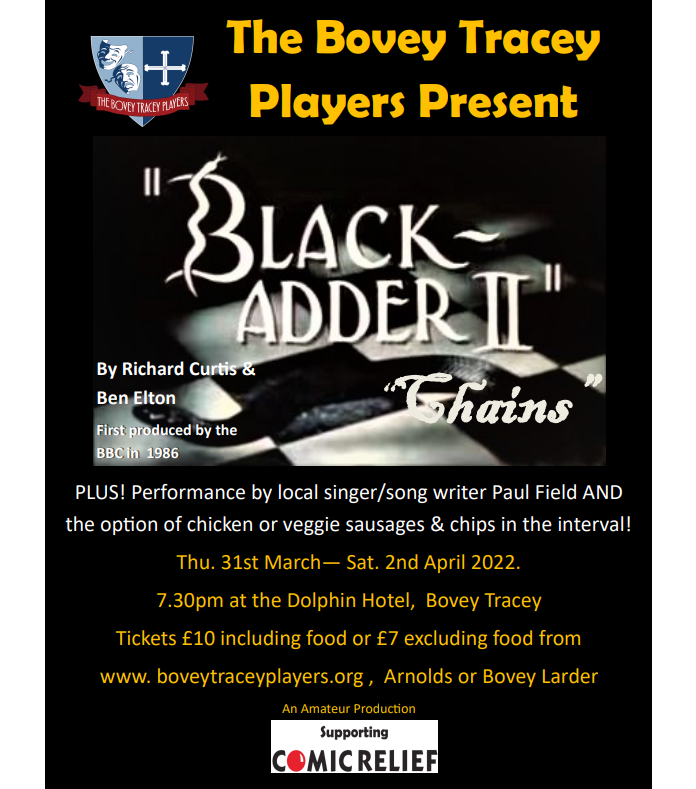 It's been too long since we were able to put on any productions but now we're back with a barnstorming evening of entertainment. Blackadder is back, along with live music from local singer/songwriter Paul Field and even a bite to eat if you fancy it!